GoalMaster supports to export goal(s) to PDF file, with content of
One selected goal.

All the goals of a selected group.

All the goals in the document.
Export All Goals in the document to PDF

Export One Goal to PDF
Tap on the first column of a goal in the list view, and then tap the "PDF" menu.

Alternatively, when in presenting mode, directly export current goal to a PDF file.
Export Goals in a Group to PDF
When displaying goals of a group.

Export all the goals in the selected group to PDF file.
Content Customization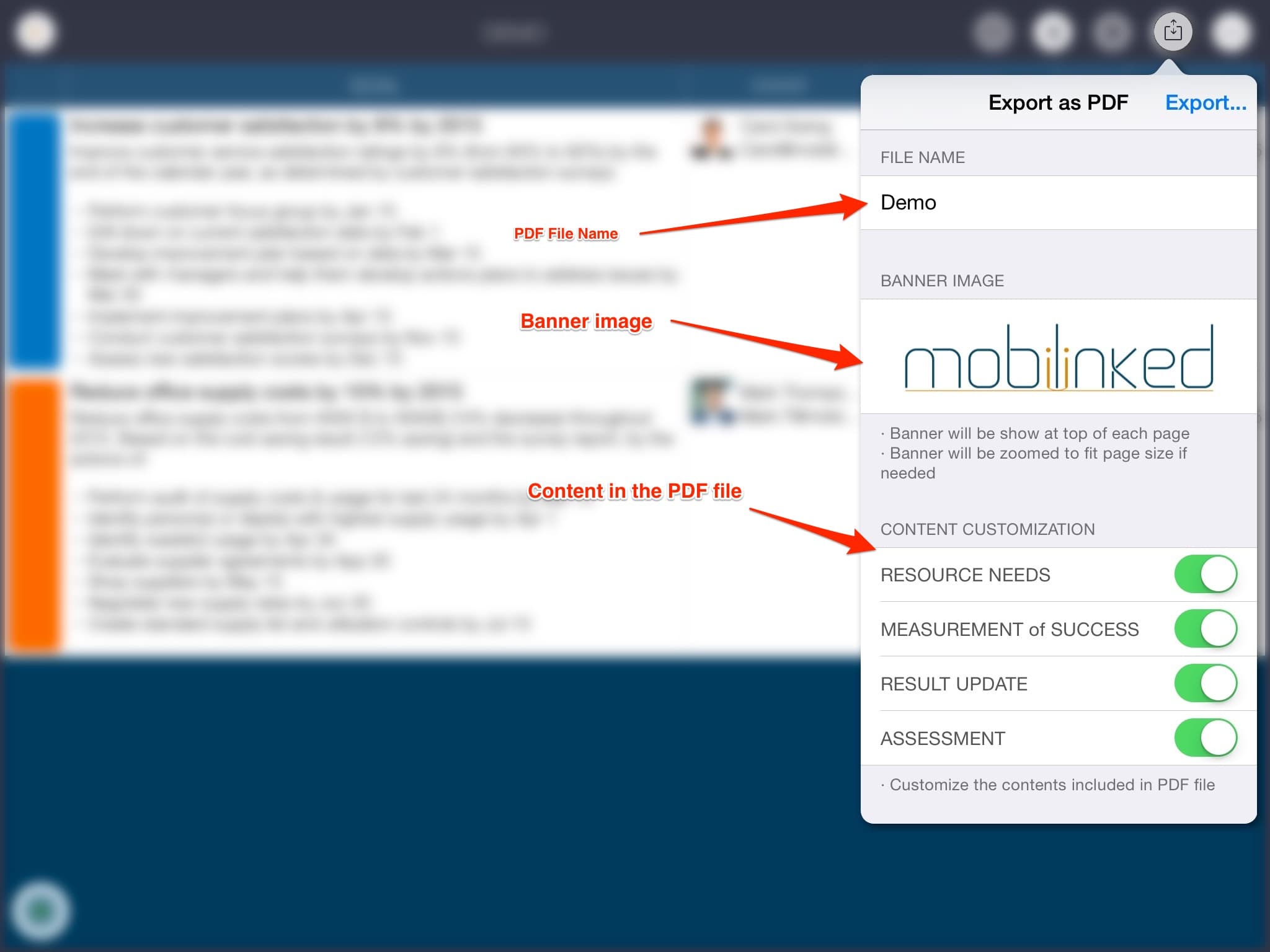 And the captions in the PDF file can also be customised in the presentation view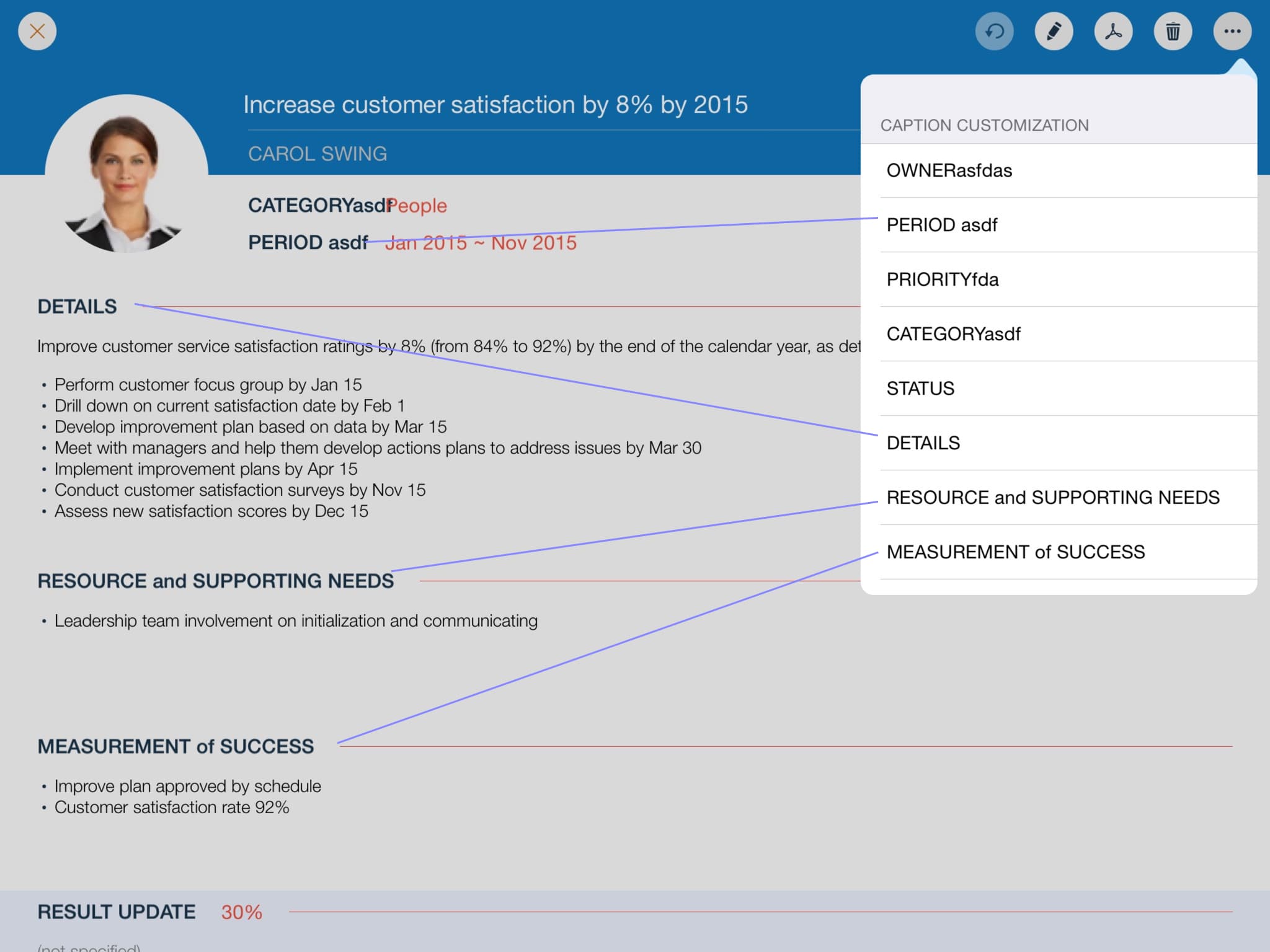 2018 © COPYRIGHT GoalMaster | All Rights Reserved
MOBILINKED INC.